May 7, 2013, 1:02 pm
I do learn something new everyday! Whilst browsing online, wandering to and fro, I came across someone talking about using a Turkish Spindle. Why, my dear, what is that?
This, my dear is the Turkish Spindle.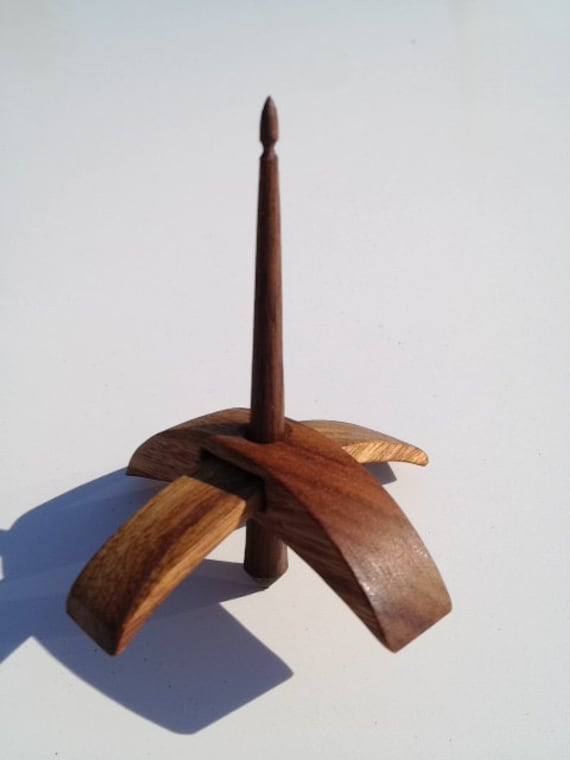 This particular spindle is made by RileyWoodAndFiberArt on Etsy. (Where, yes, you can buy this exact spindle!)
It's a method of spinning yarn that is quite lovely. I had really wanted a spindle to spin yarn on several years back, but not really having the space for the only spindle I had ever seen, I gave up the thought. Oh dear apartment - bound kindreds! Here is your friend that can fit in your backpack, come with you on your travels and spin yarn like it was meant to!